Late Night Pierogis, Russian Dumplings & more at Nite Bite
by Mike Huckleberry
If you live in Mendocino Coumty, or if you're simply passing through, you know nights in our small towns tend to end early. Except for a spattering of bars, most places close by 9:00. So when I heard about Nite Bite, a small eatery tucked into Main Street Music in Willits, the name alone hooked me. Late night eats, especially after a movie or a visit to friends, are a rarity. I was intrigued.
Owned by Pete Swanton, a local entrepreneur, Nite Bite opened in March 2016. The idea was to provide a destination for the hungry after other local eateries had closed. Pete's goal was simple: to offer reasonably priced food that also introduced new flavors to the community.
In the beginning, that meant focusing on just a few things, including dumplings, pies, and pastries. Over time, though, Nite Bite has expanded its menu to include chili, waffles with fruit and real maple syrup, and chicken and waffles. In addition, Pete explains, the menu includes two types of dumplings, clarifying that the veggie dumplings— potato with onion, and mushroom—are pierogis, a Polish favorite; meanwhile, the meat offerings—chicken or beef and pork—are pelmeni, and Russian.
Pete also wanted to highlight local goods such as Tangorganic empanadas, Kemmy's pies, and Bella Rosa coffee. You can enjoy these in the café, which seats eight comfortably at the bar, or take them to go. "Though it has taken longer to catch on than we expected," Pete says, "we now have an expanding customer base."
It's easy to see why. The selection, which includes vegan and gluten-free options, is both wide-ranging and done well. For me, conflict hit straight away when I realized I needed to choose between chicken and waffles and pierogis. After all, homemade waffles—made from buckwheat, oat, cinnamon, sugar, and coconut milk—don't come along every day, yet I'd arrived with pierogis in mind. With so much to choose from, I was torn.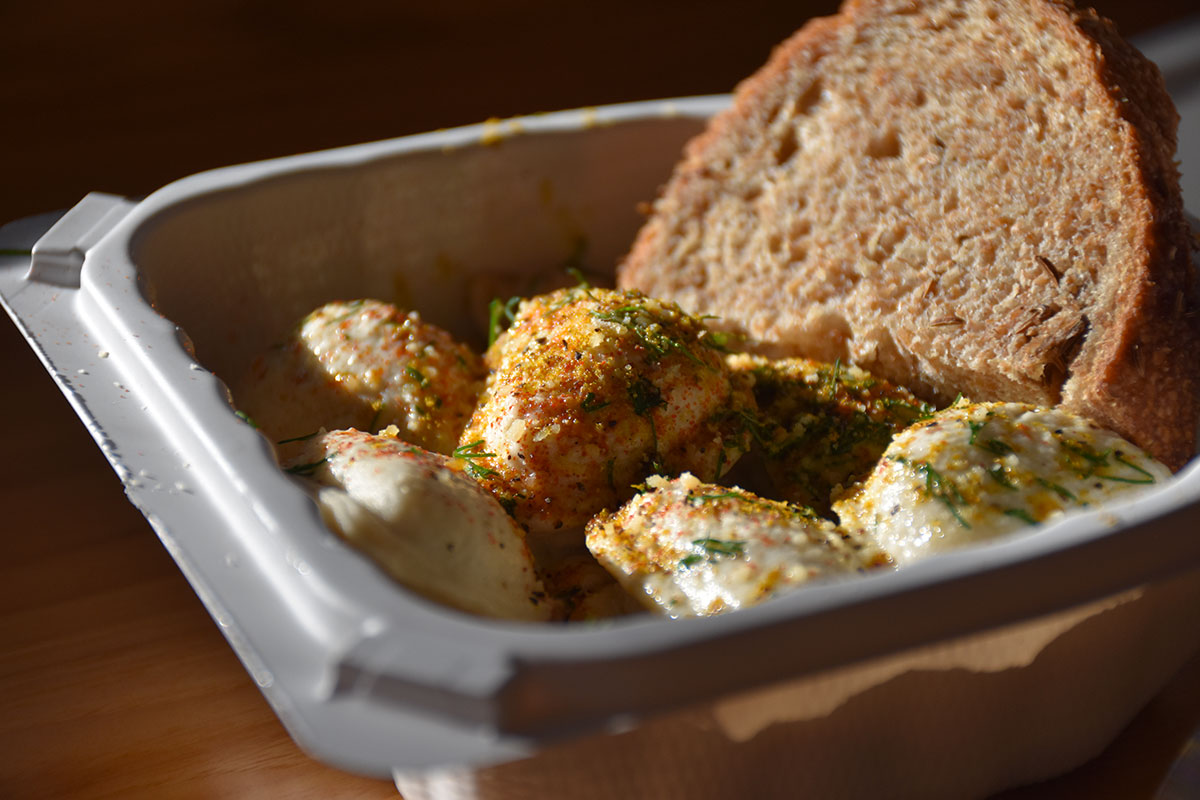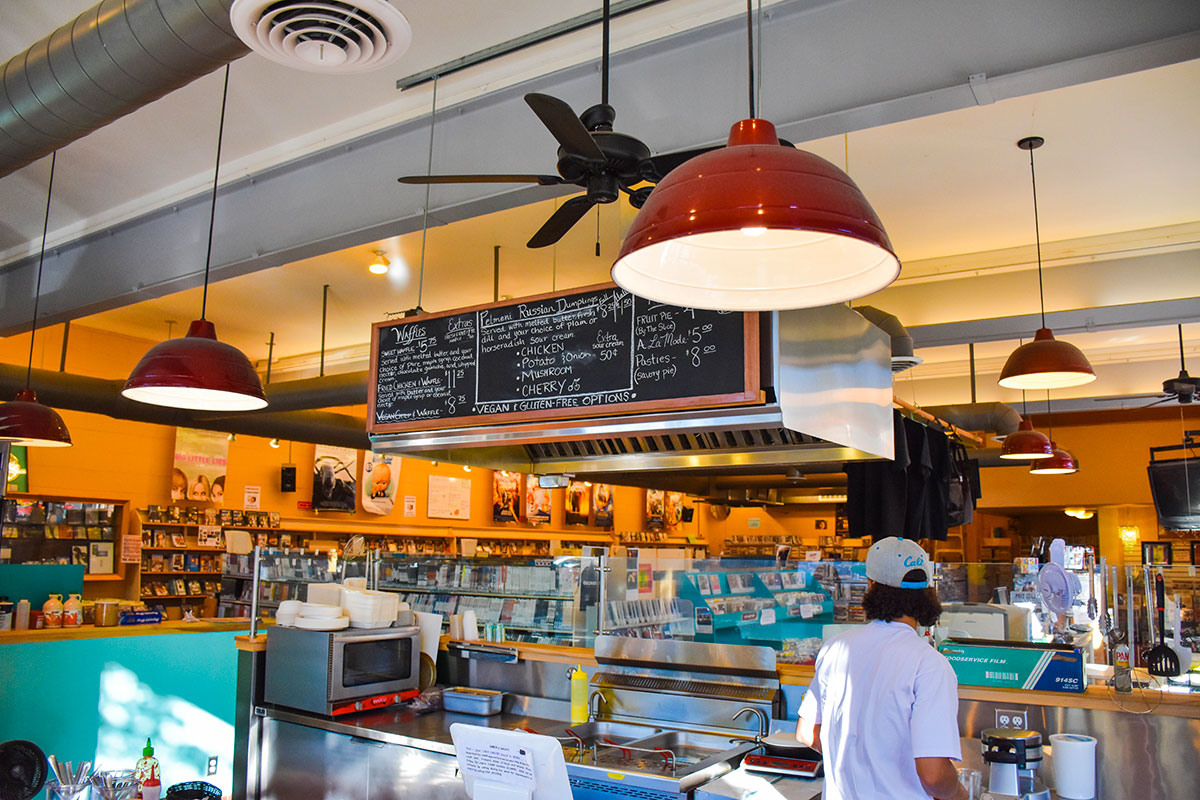 Luckily, Donte was working the counter that night and encouraged me to try both. Problem (deliciously) solved. When the food came, I gathered up the fixings: sour cream and horseradish sour cream, rice vinegar, sriracha, and paprika, just to name a few. All of it went beyond my expectations and seemed to meet Pete's criteria for food that is unique, affordable, fast, and fulfilling. It was, truthfully, unlike anything else I've had in Mendocino County.
But that, unsurprisingly, is part of Pete's plan. "It's important not to become predictable," he says, describing his commitment to continuing to offer something new in Willits. "Whatever is added to the menu at Nite Bite will not compete directly with other food establishments." And he continues to dream. "One idea has to do with my roots," he teases. "Think of the food you would find on the boardwalk in New Jersey."
Regardless of what comes, though, Pete says it's his hope that Nite Bite, along with his other local businesses—Shanachie Pub and Main Street Music—will continue to add to a growing and vibrant social scene. "Willits's future is bright," he says. "It has a lively, fun night life with music, theater, cinema and art of all kinds. Nite Bite aims to complement all that."
With a pierogi in one hand and a waffle nearby, I can indeed imagine such a scene. And luckily, I can taste it too, maybe even with some horseradish sour cream on the side, just for good measure.
Nite Bite is located at 65 S Main Street in Willits. Open Tues–Sat, 5–11pm. (707) 459-4747
Michael Huckleberry writes for a living and loves new adventures and waffles. He lives on the coast in Fort Bragg with his wife and two puppies, Ferdinand and Ruby.