Black Oak Coffee Roasters
by Anna Levy
photos by Bobby Cochran
It's a Sunday afternoon, and the café is bustling. Almost every seat is taken. People sit in pairs and in groups, though some are here alone. There is a steady hum of conversation, sporadically interrupted by laughter. A barista occasionally announces when drink orders are ready—soy mocha, decaf lavender latte, a large iced chai. Friends curl together on a large brown sofa, a woman tosses a squealing toddler into the air, a tattooed and bearded man hunches over his laptop. From those silently reading the newspaper to the groups on the front porch, catching up and gesticulating wildly, the room is full with life.
It is, in other words, just another day at Black Oak Coffee Roasters. Founded in 2012, Black Oak has invited folks to experience the joy of a coffee shop that values quality and comfort in equal measure.
For owners Keith Feigin and Jon Frech, the room's mood is intentional. The friends-turned-business partners solidified their bond several years ago over an interest in raising goats. Now they aim to serve excellent coffee within an environment that caters to locals.
"We knew we wanted to be more things to more people," Keith says. "I think you can tell a lot about a town by its coffee shop and roaster."
As a native of Ukiah who honed his love of coffee shops through visits to local cafes and those in the Bay Area, Portland, and beyond, taking over the former Coffee Critic space was an easy decision. "I heard that there were a few different companies that had their eye on the roaster and had made offers on it," Keith explains. "I thought, this is a gem in Ukiah. We can't let it go. I just felt like we needed to keep it in the community." "
An idea became an opportunity really quickly," Jon adds, noting that they had been tossing around the idea of going into business together. By that point, they both had small business experience—Jon managed Leonard Lake Reserve and Keith owned Lovers Lane Honey, which he purchased in 2006 after being mentored by its original owner since childhood.
As the coffee shop came together, the two partners clarified their priorities: they wanted to produce a world-class product that could fit into a space tailored to their small town. "We knew we needed to sell really good coffee," Jon says. "You have to keep your audience in mind but also have an idea of what you want to share with them. For a lot of people, coffee is a comfort food and they don't want it to be that different."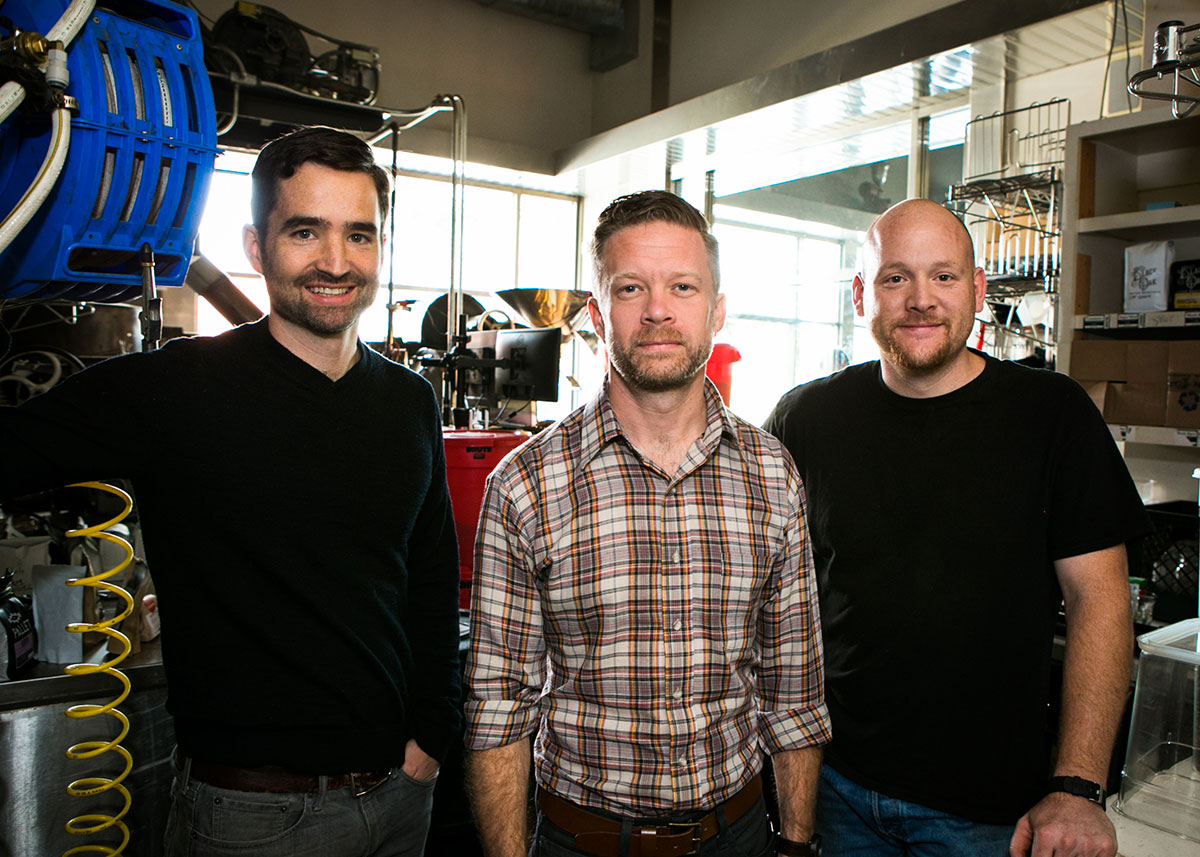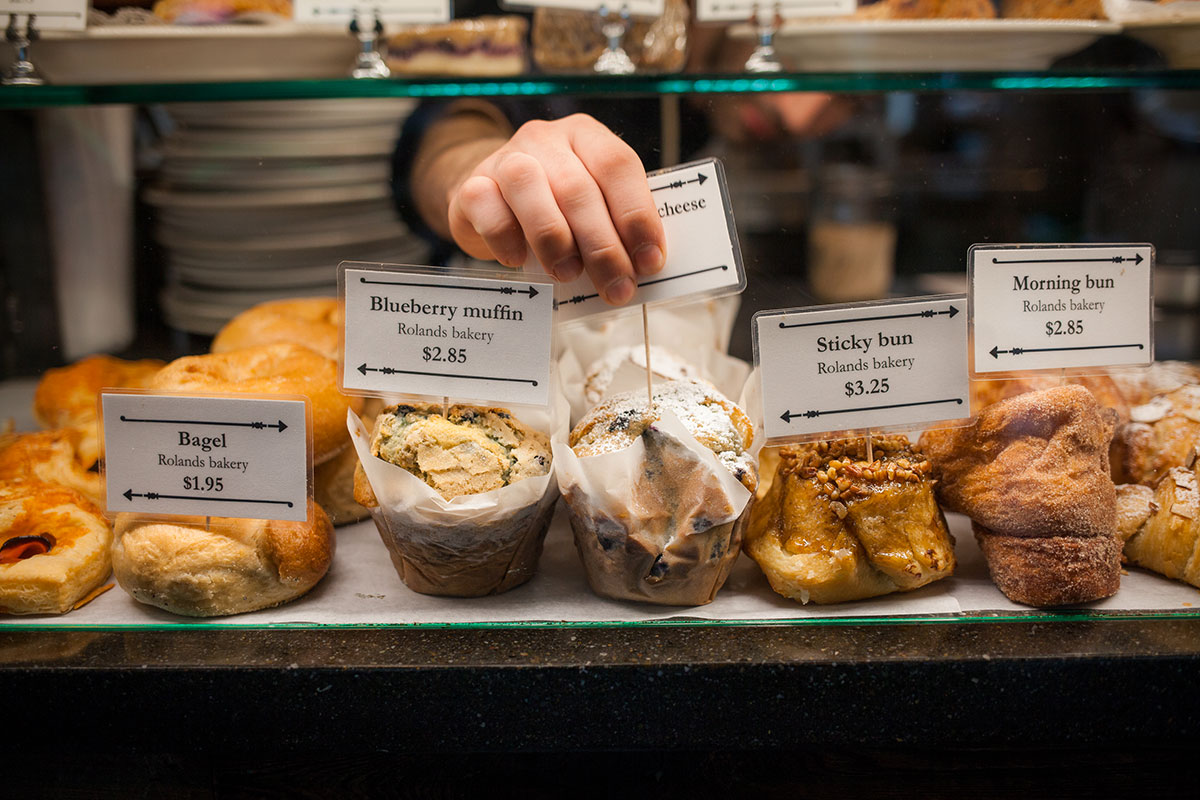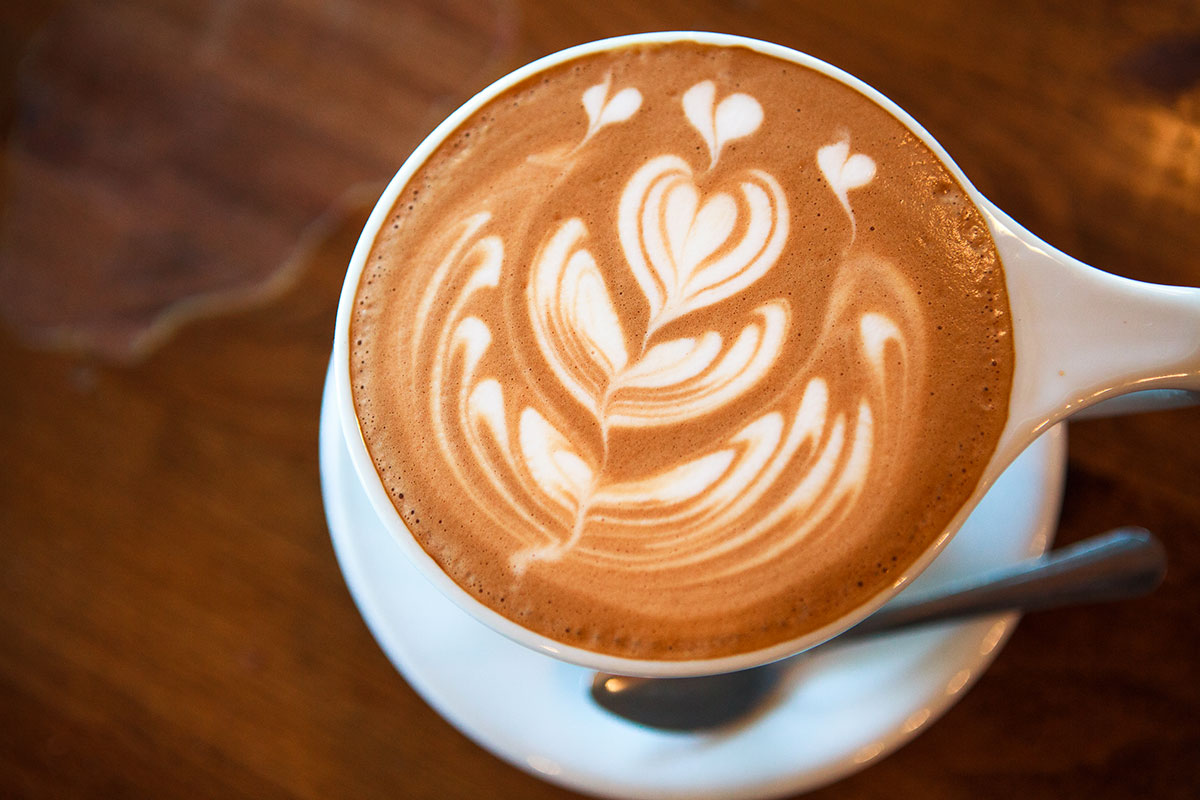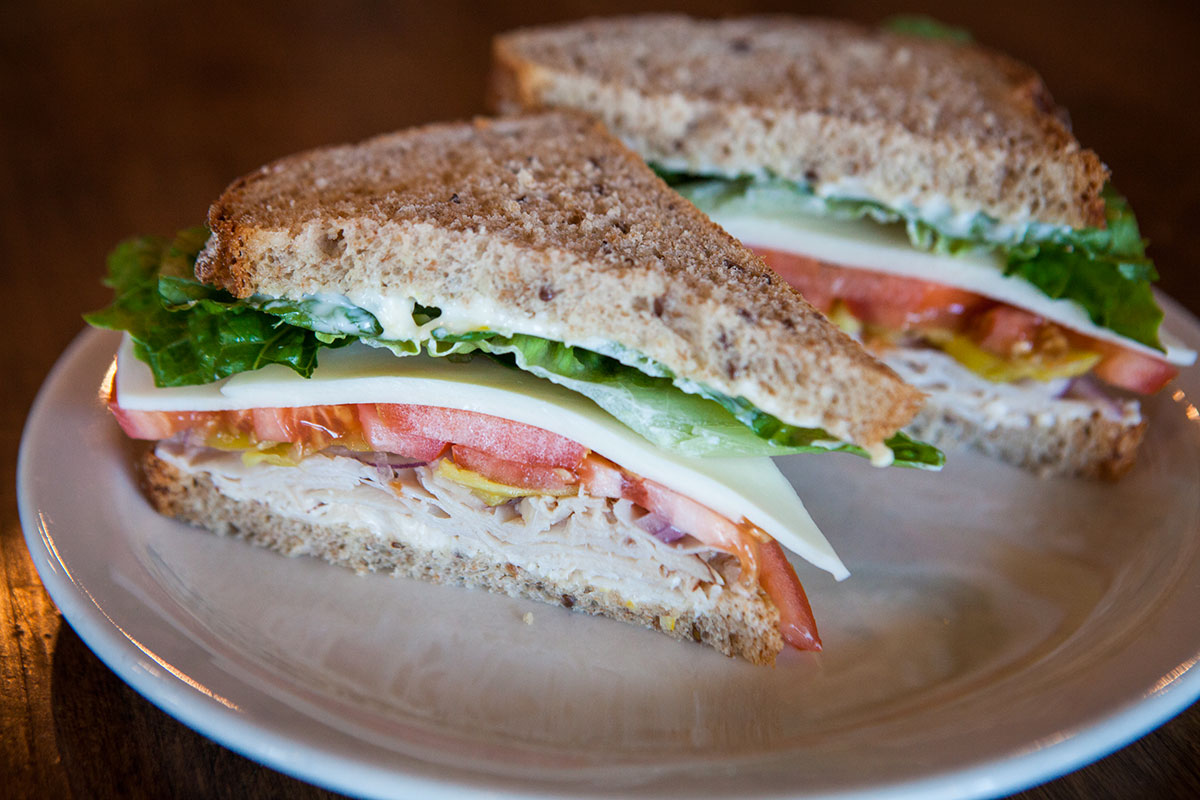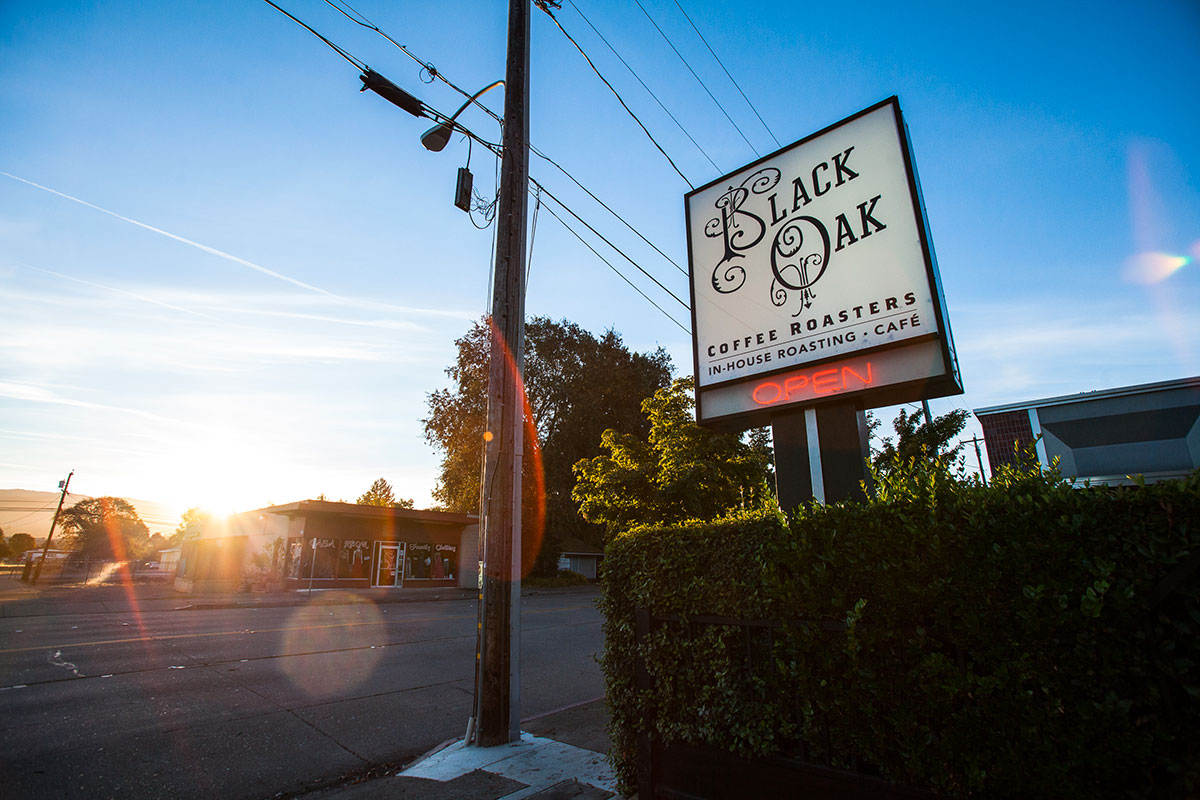 Expanding the customer experience has been important to both owners throughout the process. "One of the things that we wanted to stress early on was being inclusive, meeting people where they are, in coffee," Keith says. "When you come see us, we have things on the menu that are familiar, but we can also challenge the connoisseur a little bit, if they want that."
That goal—to appeal to the casual coffee drinker as well as the person who might look for something unusual—has been realized through two methods: developing the retail location in Ukiah and selling wholesale to restaurants, businesses, and more. As they've grown their presence to include the Bay Area, Los Angeles, and beyond, Jon explains, "We're competing locally, regionally, and nationally for our audience, and we want to be the best at what we do." By doing that, he says, they're able to expose their local audience to a wider variety of flavors.
Introducing customers to something new, Jon says, continues to be a treasured part of the process. "If you can give someone that—the first, indelible experience—it's kind of exciting," he explains. "Like the first time you try a natural Ethiopian coffee, and its blueberries and strawberries. The flavors of Ethiopian coffee are some of the strongest, so it's like a gateway drug to others."
The café continues to evolve and has become both a refuge and a resource for the community. At one point, for example, Jon steps out of the interview to confer with a customer who has brought in a bag of coffee from Maui. "She wanted to know what we had that was like that," Jon explains, clearly pleased that he was able to point out what stood out in the flavor profile and what Black Oak could offer that was similar.
Still, Black Oak has done an impressive job setting itself apart from competitors. Recent awards include being named the Overall Champion Roaster at the 2017 Golden Bean North America roasting competition and winning the 2017 America's Best Espresso Competition in Portland. "It was cool to go up there and compete among some of the best roasters in the United States," Keith says. "Being able to put our little town on the map up there, it felt good."
Regardless of how far they go, it's clear that Black Oak's focus is on providing a memorable, local experience. When talking about the café, Keith says, "I just want people to think of it as a place people can go and feel comfortable. They can count on us for a place to come see their friends and family." He continues, "Their day is going to be better when they leave. They can see us as a vibrant hub for the community and have a great culinary experience while they're here, too."
Yet Black Oak's influence goes beyond providing a gathering spot for locals. A week after visiting Black Oak on that bustling Sunday afternoon, the café is again busy, though this time there's a different feel in the air. The Redwood Valley Fire has been raging for several days, so in addition to locals, emergency responders sit at the tables, occasionally being interrupted by someone offering a hug or other forms of gratitude. A fire truck from Los Angeles is parked outside.
The desire to help was immediate for Keith, Jon, and their employees. "On the Monday morning that we heard about the fire, we started donating all our drip coffee sales to the relief efforts," Keith says. "We raised about $2,179 there." The staff also unanimously decided to donate the cash prize they'd just been awarded in the America's Best Espresso Competition.
In the end, they gathered $4,179, giving directly to help those affected. It isn't something that either owner wants to draw attention to; it's just clear to them that helping their community was the right thing to do. And it's oddly fitting, given the café's name. "When you think about the Black Oak tree, it looks different than other oak trees. It stands out and is resilient and is unique," Keith explains, noting that he and Jon kept a running list of possible names before settling on their moniker. "It's a huge symbol for Mendocino County." Like its namesake, Black Oak Coffee Roasters is an enduring and integral part of our community, providing beauty and sustenance. As Keith and Jon continue to find ways to make the experience even better, it's clear that they've already built something special—a café for Ukiah to call its own.
Black Oak is located at 476 N State St, Ukiah Open Mon–Fri, 6:30am–6pm / Sat & Sun 7am–5pm. blackoakcoffee.com (866) 390-1427
Anna Levy writes, cooks, and plans travel of all sorts whenever she can. She lives on the Mendocino Coast with her husband and two dogs.