Campovida
by Anna Levy photos
by Bobby Cochran
Anna Beuselinck and Gary Breen were not restaurateurs or winemakers when they founded Campovida, the Hoplandbased food and wine destination that aims to showcase the culture and history of Mendocino County. Rather, they were longtime Bay Area residents who had hoped to build something together. To their surprise, it was a neglected property north of the city that tapped into a long-held but as-yet-unformed idea that centered on slowing down, breaking bread, and spending time within a community.
"We got married in the Chianti region of Tuscany 14 years ago, where we really unplugged, had long dinners and long lunches, and heard stories from people around us," Anna remembers. "We kept thinking, how do we do that? How do we recreate that experience where we come together, gather, and share stories? That became a dream for us."
Several years later, it was Gary who set that dream in motion, though unwittingly at first, when he came across the former Fetzer Valley Oaks property, which had closed in 2006. The couple hadn't intended on moving, but something in the land called Gary back to it, over and over again.
At first, Anna was skeptical. "The property was in disarray," she says, remembering overgrown gardens and buildings that, standing empty, had been vandalized. Eventually, though, Gary convinced her that the land presented a unique opportunity, and so in 2010, they headed north, their two young children in tow.
"Our dream included no fences, valley oaks, views of the hillside—simple things, but things you start to take for granted," Anna says.
It also, of course, included food, wine, and honoring the community they quickly came to adore.
"There is an undiscovered magic and beauty and community which allows for possibility. That's what captured us. There's a history here of generational families." Even at this point, Anna knows, "We're the newbies here."
Their influence, though, has been significant. Campovida, whose name means 'field of life,' now includes a winery, event space, boutique hotel, and restaurant—the Piazza de Campovida—in the Hopland area, along with an Oakland tasting room.
"Being in Hopland," she says, "you have to create something that's so good that people will drive to it, but that the locals will come back to every day, too. That's definitely influenced us as a community and destination restaurant."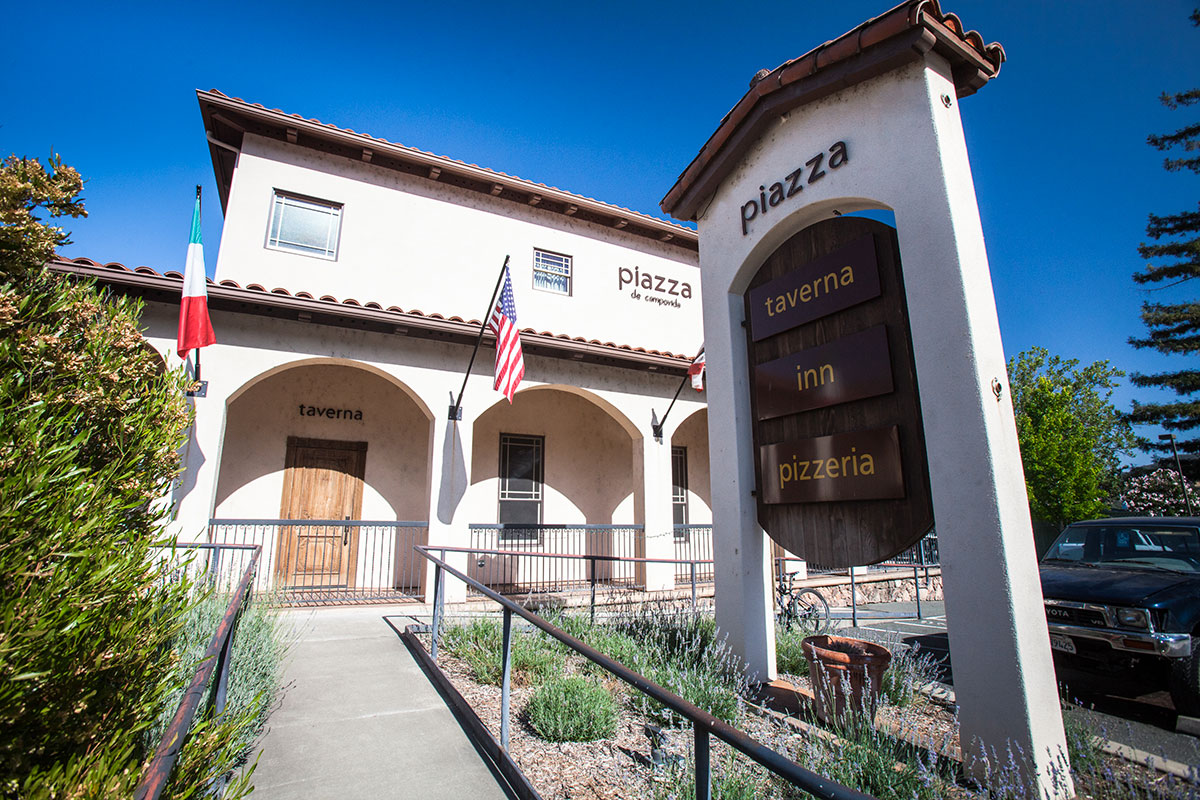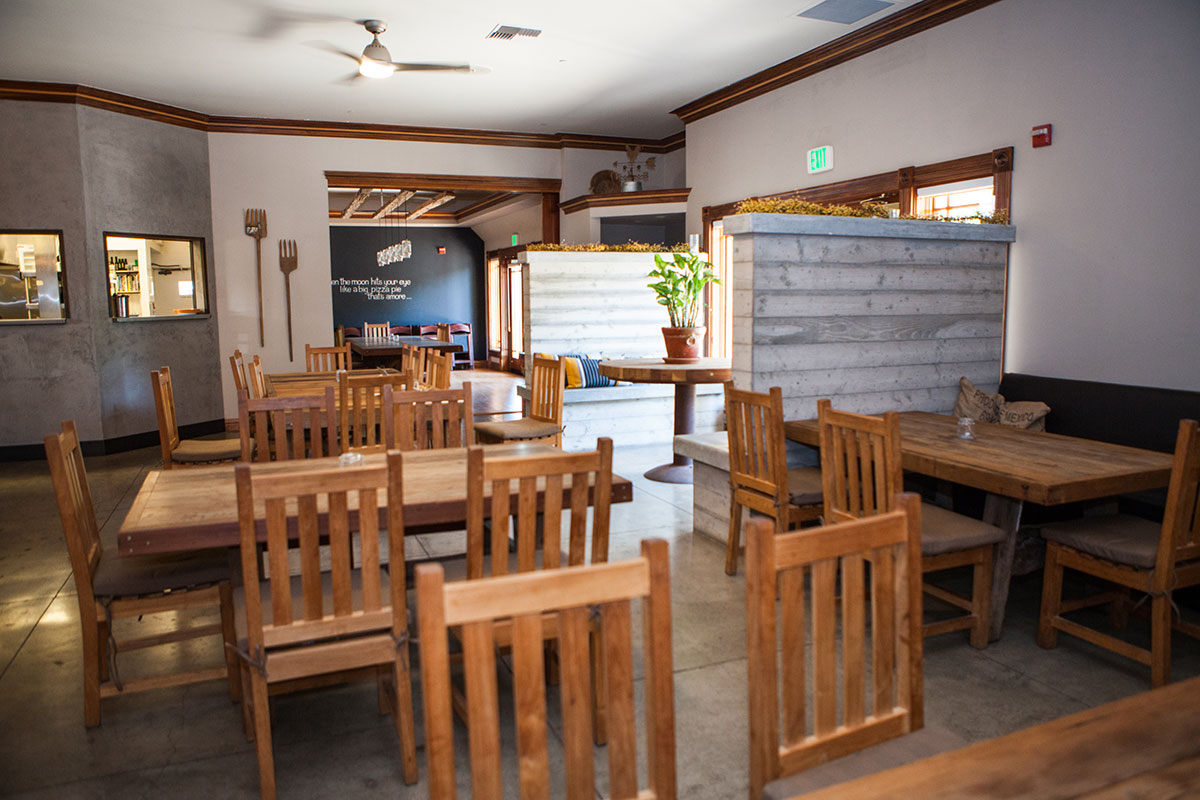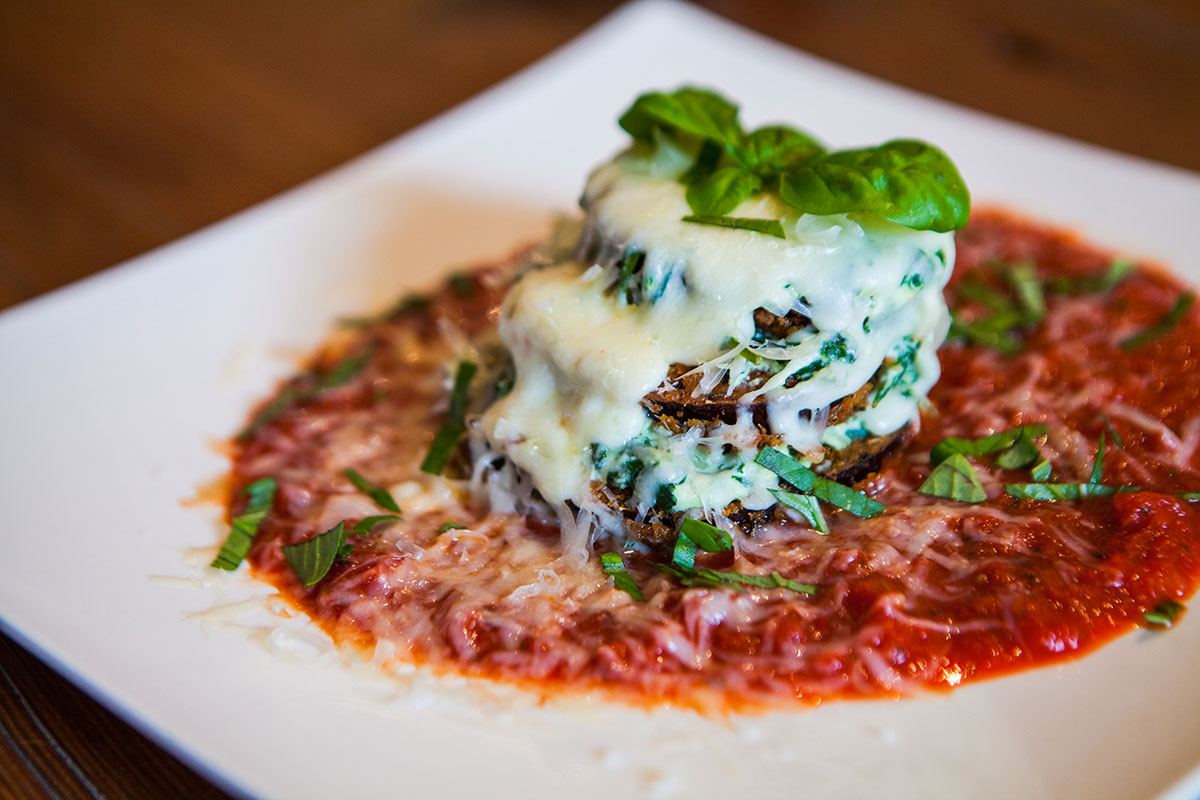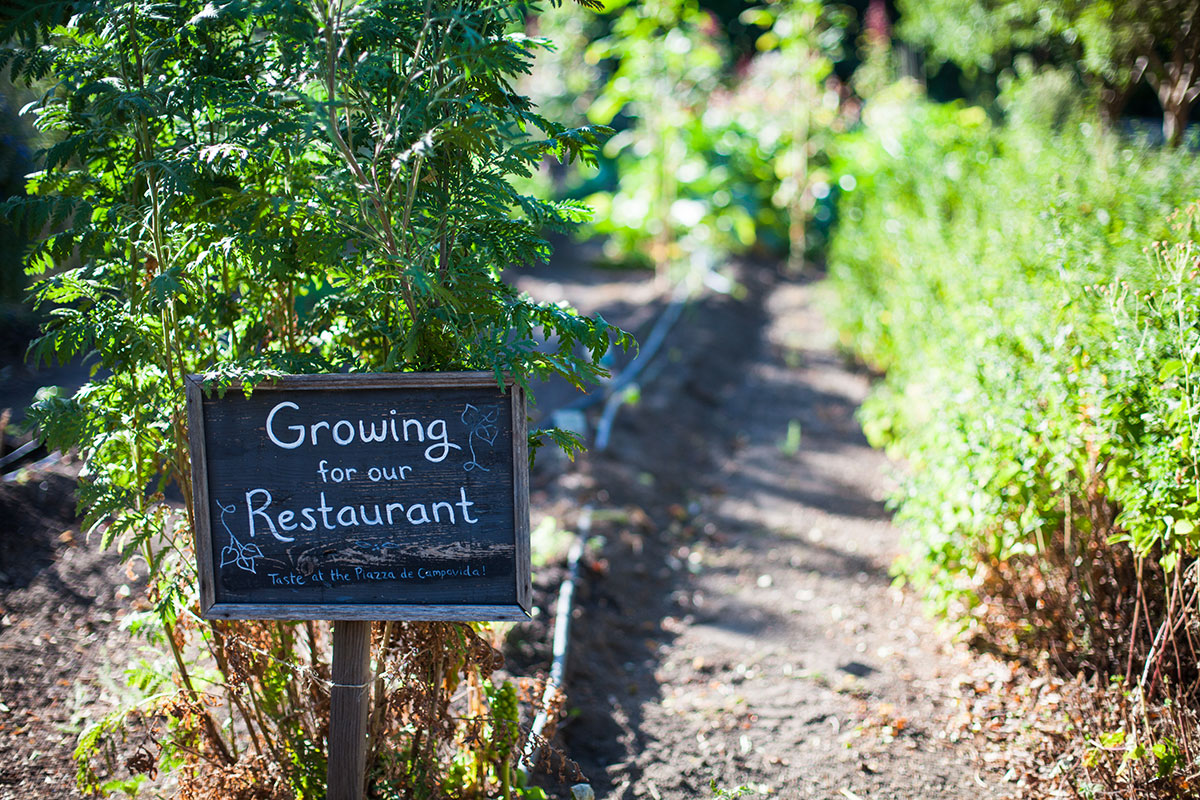 Throughout their business, the couple remains committed to shining a light on Mendocino County. That means, in part, using as many seasonal, fresh ingredients as possible, sourced both from their own organic garden and from local purveyors.
"We discovered real food when we moved up here," says Anna. "There is so much access to cheese makers, poultry, meat, vegetables, fruit, olive oil."
Those ingredients are brought forth at the Piazza, shining in such dishes as an arugula salad with a changing marquee of featured ingredients, a roasted chicken with a lemon au jus and seasonal vegetables, and their locally-sourced burger, added because of neighbors' requests and now the restaurant's top seller.
For their wine, which they have produced under their own label for five harvests, they tapped into the local environment and turned towards lesser-known grapes to highlight those that grow most successfully in Mendocino County.
"It's not Chardonnay and Cabernet," Anna says of their purposely-small operation, which totals less than 3,000 cases. "Our intention was to focus on rare, unique varietals that are home-grown from our neighbors." Though they use some well-known grapes, less familiar names such as Arneis, Roussane, and Nebbiolo also grace their labels. "With the exception of a few blends, all of our wines are single vineyard designated," she notes.
The idea of staying closely tied into the community also translates into looking for local talent to play a role within Campovida. Almost half of the staff members are originally from Hopland, and the Piazza has become connected to Mendocino College's internship programs, both to support and grow opportunities for education and employment.
"We've been part of their Culinary Advisory Board to help send our employees up there," Anna says about their partnership with Mendocino College, "but also to attract the education to focus on what the local restaurants want and need."
Campovida remains committed to sharing the property. Whether that's inviting local schoolchildren to tour the garden or learn about the history of the land, or hosting events such as an Easter Egg Hunt, Earth Day celebration, or what they call the "Enchanted Garden" around Halloween, Anna and Gary are clear on the fact that their work is made more enjoyable by involving others.
"Being in a small town, everyone's related. Being mindful of what you say, staying honest and being ethical in work and life, is a great practice and lifestyle," Anna notes.
As they move forward, expanding into new projects, such as the formal addition of a higher-end restaurant called the Stock Farm and the revitalization of the old Hopland Hotel, it seems clear that Campovida will continue to uphold the principles that have brought it to this point.
"We intend to do all this," Anna adds. "It is more about the life and legacy we want to leave."
As their lives in Hopland unfold, there's little doubt that their legacy will emerge as Campovida has, in a way that honors the land, the community, and the dreams this family dared to follow. From a wedding in Tuscany to this small town in Mendocino County, this is one 'field of life' that will, surely, continue to grow.
Visit Campovida.com for more information, including events such as the Seasonal Saturday Stroll (until October 7, 2017), the Hopland Fall Passport (October 14 – 15, 2017), and the Mushroom Festival (November 11, 2017).